Study in Hebei Academy of Fine Arts About Hebei Academy of Fine Arts & Study in hbafa
About Hebei Academy of Fine Arts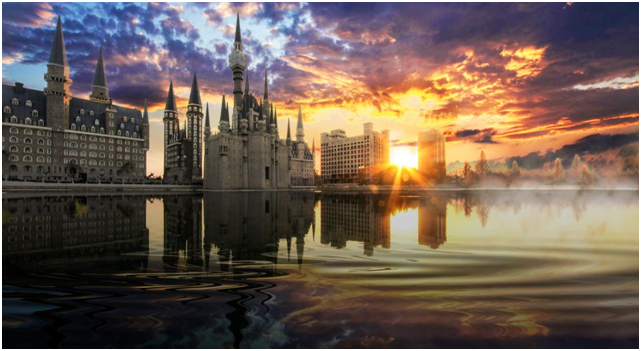 Founded in 1986, Hebei Academy of Fine Arts (HAFA), a full-time undergraduate Academy of Fine Arts approved by the Ministry of Education, is one of the nine independent established Academies of Fine Arts in China. In the past fifteen years, the school has worked unremittingly and was improved as Hebei Academy of Fine Arts. In 2016, master degree conferring project was approved by Academic Degrees Committee of Government of Hebei Province. The school now covers an area of 92 hectares, and the construction area is 480,000 square meters. There are 13 secondary schools and 76 undergraduate and junior college majors with students of more than 12000, which has became a beautiful and specialized fine arts academy enjoying a high reputation.
The school ranks first among "Top 10 Most Beautiful Universities in China", and was awarded as "Green School", "Garden-Style Unit", "Most Beautiful Universities" in Hebei Province.
Adhering to the spirit of "Art without Borders", the college cultivates all - round and high qualified art talents with international version, professional ability and innovation consciousness. We continually enhance the cooperation with international professional institutions and build a good service platform for students so as to further expand our influence among international professional institutions.
Cooperative institutions
We have established friendly relationships with institutions in Korea, Japan, Italy, Russia, Ukraine, the United Kingdom, France, the United States, Canada, Germany, Australia and other regions. Exchanges and cooperation have also been conducted with more than thirty universities such as Honam University, Korea, Myongji University, Chung-Ang University,Kwangwoon University, Gachon University, Daejeon University, Kyonggi University, Mokwon University, Seoul National University of Science and Technology, Wonkwang University, Konkuk University, Neapolitan Academy of Fine Arts, Venice Academy of Fine Arts, Udinese Academy of Fine Arts, Frosinone Academy of Fine Arts, Cardiff City University, Hardersfield University, Leeds Metropolitan University, Berlin School of Popular Arts, Germany, Australian Institute of Design, Alfred State College-SUNY, Pacific National University, Amur State University, Southern Federal University, Repin Academy of Fine Arts, Lviv Academy of Fine Arts, Ukraine, Shelton Institute of Technology, Canada, National Taiwan University of Arts, Tung Fang Design Institute, Asia University, Osaka University of Arts, Joetsu University of Education,etc.
Harry Potter School in China
As a 4A class scenic spot, the compus is surrounded by mountains and rivers, whose architecture is characterized by Chinese and Western features, which becomes a harmonious ideal hall for students to carry out artistic creation. Hebei Academy of Fine Arts has also been dubbed "Hogwarts Hebei Branch" by many domestic media because of its resemblance to Harry Potter Castle. It has also been reported by British media and CCTV for many times as "Harry Potter School in China." At present, we are actively applying to become a national 5 A scenic spot.
The school has two districts—south and north. The south district is based on European architectural style, Gothic magic castles, Roman art exhibition center, Baroque art museum, together with European classical gardens. A comprehensive display of western religious art. The world bridge art exhibition hall, the castle corridor exhibition hall, the octagonal shaped sculpture exhibition hall, launched the famous sculpture pictures exhibition. In the art empire square, the towering bell tower, the elegant arch window, the sculpture of Goddess of victory and the tall western knight attracted domestic and foreign scholars and tourists. It also becomes a place for large activities such as graduation ceremony and large parties.
Exhibition, Protection and Inheritance of Intangible Cultural Heritage
The north district is dominated by ancient Chinese buildings. The architectural style of the Ming and Qing Dynasties, with columns, beams, shun and other main construction, interior decorative painting, sculpture, mural, reproduction of ancient temples of solemn and mysterious. The Lao-Zhuang hall, the pavilion, the shadow wall corridor are equal to the building of the great momentum of the Tang Dynasty. In the library, the black tile white wall, the green brick door, the wooden window and the building are integrated with the building, which shows the elegance of the building of the emblem.
Up to now, Hebei Academy of Fine Arts has been committed to the exhibition, inheritance and protection of intangible cultural heritage. We have achieved the restoration of ancient Chinese architecture in the campus, and welcome every inheritor of China's intangible cultural heritage to visit us. The exhibition, protection and inheritance of Chinese traditional culture by Hebei Academy of Fine Arts show the school's respect and self-confidence for Chinese traditional culture.
Good Geographical Location
Located in Shijiazhuang Airport Industrial Park, it will only take you 10 minutes to drive to Zheng Ding International Airport. And if you choose to take the high speed railway, you will spend only an hour and 28 minutes arriving at Beijing-- the capital of China.